ARE YOU CONSTANTLY NAGGING YOUR CHILDREN TO BRUSH & FLOSS THEIR TEETH?
Most caretakers struggle when it comes to the morning and nighttime brushing routine, and it is a constant battle. Many children don't see the importance of proper dental care and would rather find something else to do. Where the Sugar Bugs Live is a book designed to give your children a visual of what happens when they don't take care of their teeth. The sugar bugs, all shapes and sizes, simply eat at their teeth. The goal is to help them realize the importance of removing these sugar bugs so they don't cause black holes (cavities). They will also learn where the sugar bugs live and how to brush and floss them away! These two educational resources are the perfect motivational tools to inspire your little one's to create a happier brushing routine and a long-lasting visual that will stay with them forever. A portion of the proceeds will be given to families affected by childhood cancer. Discover More Sugar Bug Products ~ Yellow Ribbon Books>
"Where the Sugar Bugs Live" Educational Book & Coloring Activity Workbook are Here to Help!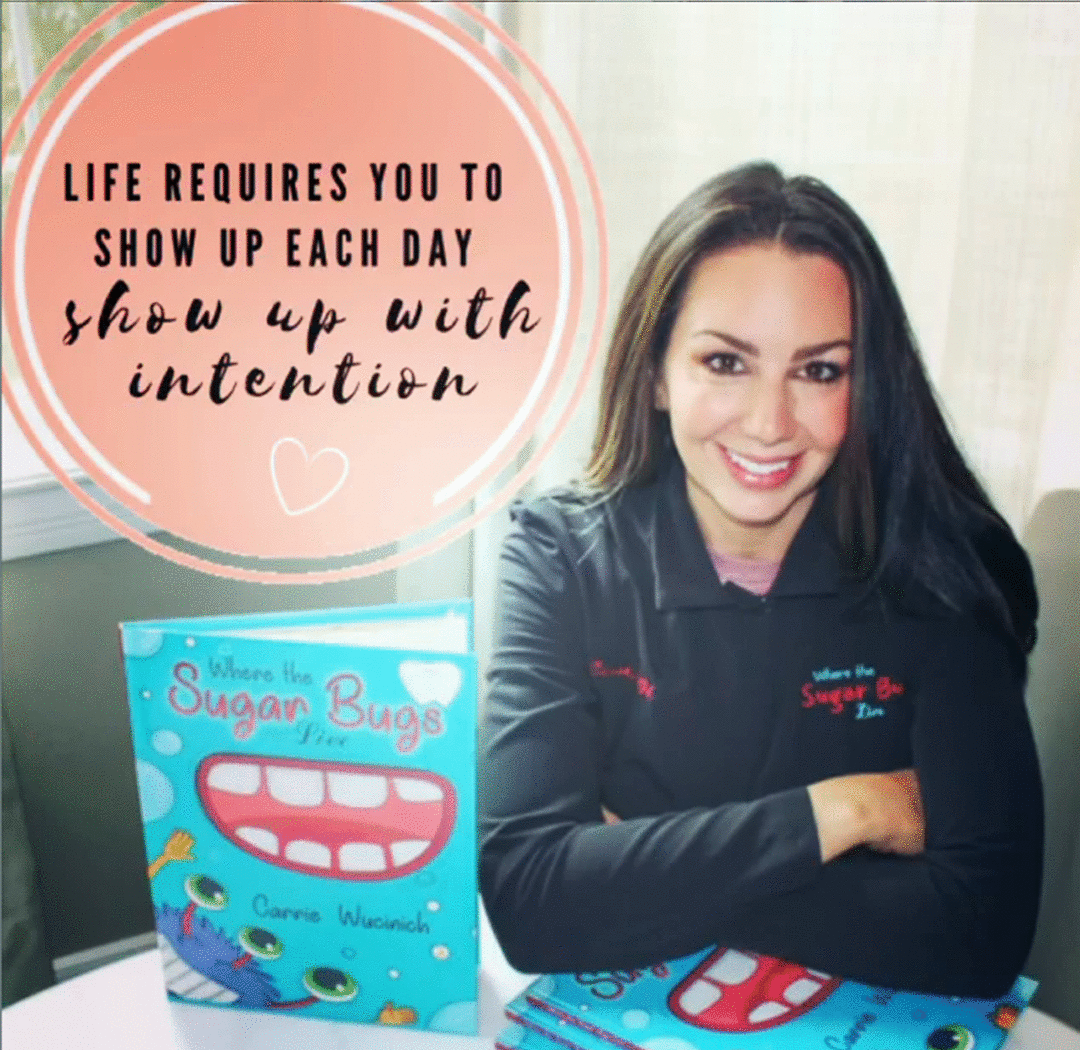 Meet the Author ~ Carrie Wucinich, Advocate for Childhood Cancer Awareness
Carrie Wucinich is a Registered Dental Hygienist, author, and mother of two children. When her son was first born, she met a mother, who had just lost her son to childhood cancer. This changed Carrie's life path and since then, she vowed to find ways to help children and families affected by childhood cancer.

When Carrie wrote Where the Sugar Bugs Live, she knew this was a perfect way to educate children about the importance of dental health and help bring awareness and resources to childhood cancer families. Carrie's ultimate goal is to spread love, education and awareness with every book. She loves to see where her books travel to and it brings her joy to see them gifted to children in hospitals and schools in under-served areas.

Passionately Committed, Helping Children in More Ways Than One
Carrie's mission is to sell 1 million books to give 1 million dollars to children fighting cancer.
Help Us Bring a SMILE to Children Battling Cancer!

Yellow Ribbon Books has partnered with some of the top foundations and are finding ways to make a difference. Where the Sugar Bugs Live is a proud supporter of Childhood Cancer and a portion of the proceeds will be donated to help families affected by childhood cancer. You now have the opportunity to make a child's day and send them their very own book! Make a Difference Today ~ Donation Center>
​
Cancer Treatments & Oral Health Pediatric Resource Guide
Providing brave families with a free printable, kid-friendly informational, downloadable brochure to help protect against uncomfortable and potentially dangerous oral health problems during treatments and beyond.
​